Recreation
Grand Mound Ball Club
Sign up begins at the annual Grand Mound Combination Sale and runs through the end of March. Sign up sheets can be picked up by clicking HERE or by contacting John Kleinsmith. Games begin mid May and run through mid July. The group is associated with the Lincolnway League.
Ball Club Contacts include:
John Kleinsmth 563-221-2988 hawksrup@yahoo.com
The Ball Park is owned and operated by the Grand Mound Ball Club. Please contact John Kleinsmith at 563-221-2988 for Ball Park inquiries.
The City has a lease with the Ball Park to maintain and care for the following items. Please contact The Public Works Department for inquiries regarding the following:
Maintaining/trimming trees and mowing.
Turning the water supply on/off.
Cleaning/maintaining the restrooms. The restrooms are unlocked and available for public use.
Tennis/Basketball Court maintenance.
To reserve the pavillion at the ball park please contact City Hall at 847-2190 The rental fee for the ballpark pavillion is a suggested donation to the GM Ball Club
Click here to view Available Dates for the Pavilion
Parks
The City of Grand Mound maintains a city park-playground under the water tower as well as the ballpark on the south side of town with shelter houses, baseball and softball diamonds, basketball court, tennis court, sand and grass volleyball courts and playground. The shelters may be reserved by contacting the City Clerk.
Volleyball
Sand volleyball is offered Monday nights at 7 pm during the summer months at the Ball Park. Fall through spring volleyball is played in the gym of God's Family Baptist Church located across from the Ball Park.
Co-Ed Slow Pitch Softball League
Late July through September games are held on Friday nights starting at 6 pm at the Grand Mound Ball Park. Contact Tony Schlimmer at (563) 847-1128.
The Ballpark has a 1/3 mile 8' wide concrete trail with park benches around it for the community and visitors to utilize when visiting the park.
The Lincolnway Foundation donated towards the park bench improvements along with several local businesses and community members as listed on the plaques on each bench. The next phase of the park improvement will include trail lights, for which community members may have the opportunity to donate towards. Please contact the City Clerk if you are interested in helping to fund the future park improvement of trail lighting, thank you!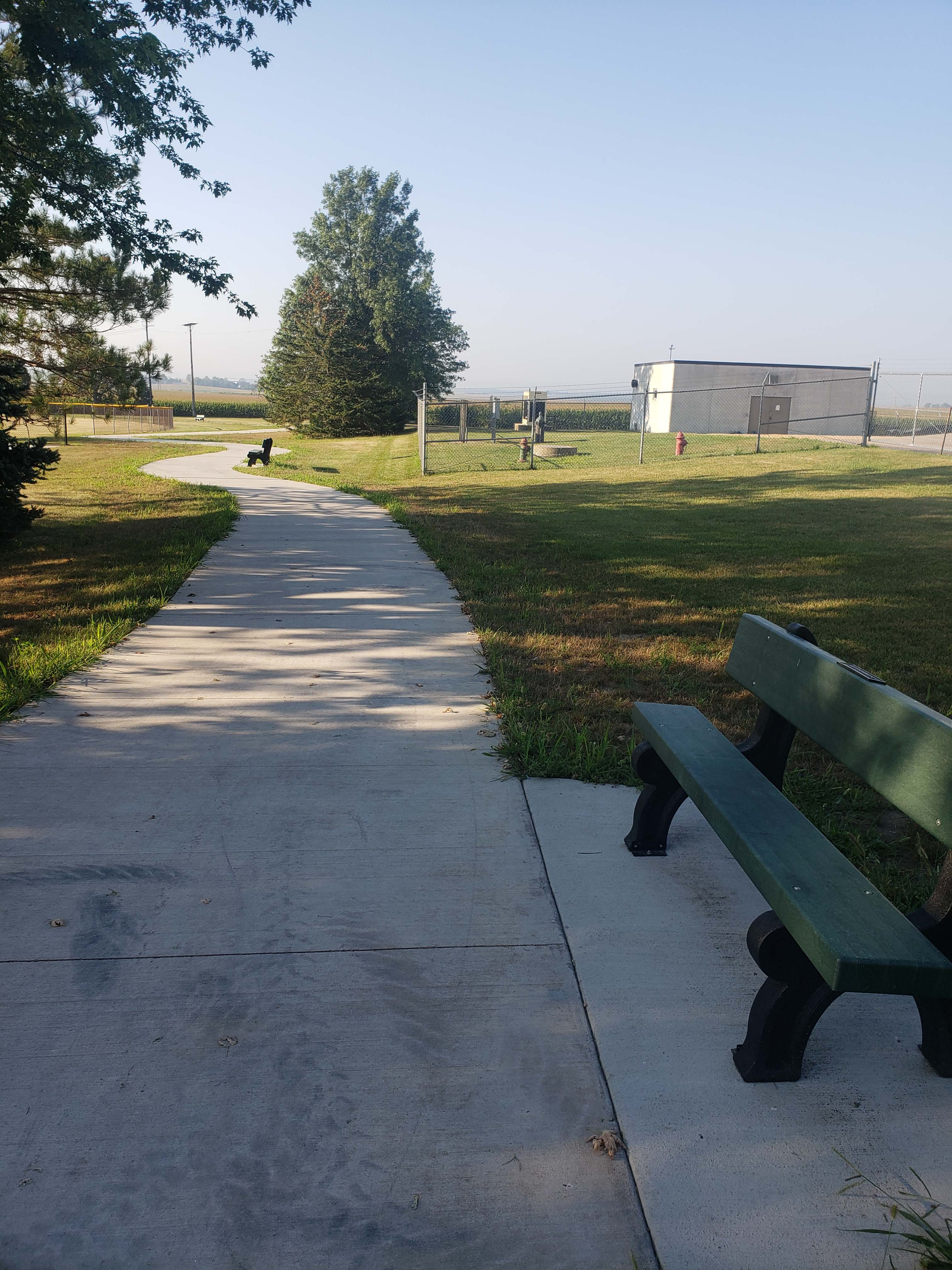 The Grand Mound Depot is featured at the Steel-highway.com and the link to view trains is currently https://www.youtube.com/watch?v=5uVGjSEj1Ls